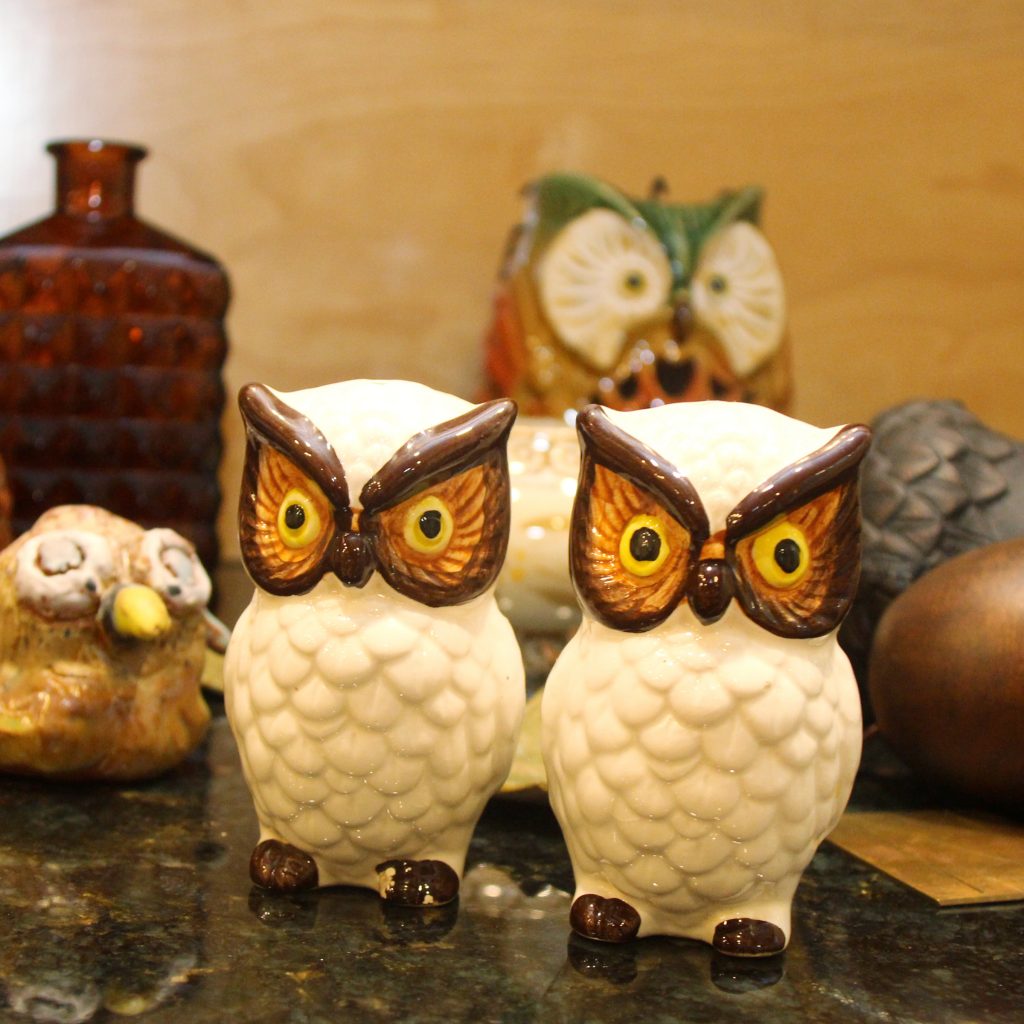 I'm restyling for fall and doubling down on owls–so many owls in so many styles.
Online teaching can also come in many styles, and I've got 6 digital teaching formats you can get started with BEFORE creating a multi-module signature course.
The beauty of these:
▶️create in a few days,
▶️ deliver without full-blown classroom,
▶️ get your students quick wins.
Here are 6 digital formats. Tell me if they spur ideas for you.
1️⃣ EBOOK
Choose a focused area of your bigger signature course to teach with written word and illustrations.
EX:
👉Meal Prep Made Easy
👉Copyright Basics for Artists
2️⃣ TEMPLATES, PATTERNS, TOOLS
Consider basic tools, patterns, and templates your students could use to get started with the topic you're teaching.
EX:
👉10 Needle Felting Patterns
👉3 Complete Powerpoint Slide Decks for Online Teachers
3️⃣ EMAIL COURSE
Choose first content you could teach in about 5 steps. Each step is taught with the written word in an email AND includes an assignment. Lesson completion should be paced tightly at 1 to 3 days between each.
EX:
👉 How To Do a 5-Day Cleanse
👉 How To OrganizeYour Photos in 5 Days
👉First Steps for Any Would-Be AirBNB Host
4️⃣ INTERVIEW SERIES
Find 3 to 5 experts or people who provide a good case study on a focused aspect of your topic. Interview them with audio/video. Sell recordings.
EX:
👉Selling to Women: 5 Experts Tell You How
👉Self-Care Primer: 4 Viewpoints
5️⃣ LIVE VIRTUAL WORKSHOP
Pre-sell a focused workshop. Then teach it in 1 or 2 live webinar sessions.
EX:
👉Taking Portraits with Your DSLR
👉Fashion Styling: Top Trends for 2018
6️⃣ SCREEN CAPTURE TECH WALKTHROUGH
Choose a task done with a tool on the computer. Create screen capture videos that show exactly how to do this focused task.
EX:
👉How to Create Excel Graphs and Charts
👉How to Make a Book Cover with Canva
*️⃣ Did this give you any ideas? Get a free full process walkthrough for all 6 of these by clicking the bar below.