Workbooks are a supplement to the video lessons in your online courses that offer your students reference materials and a guide to the work they need to complete.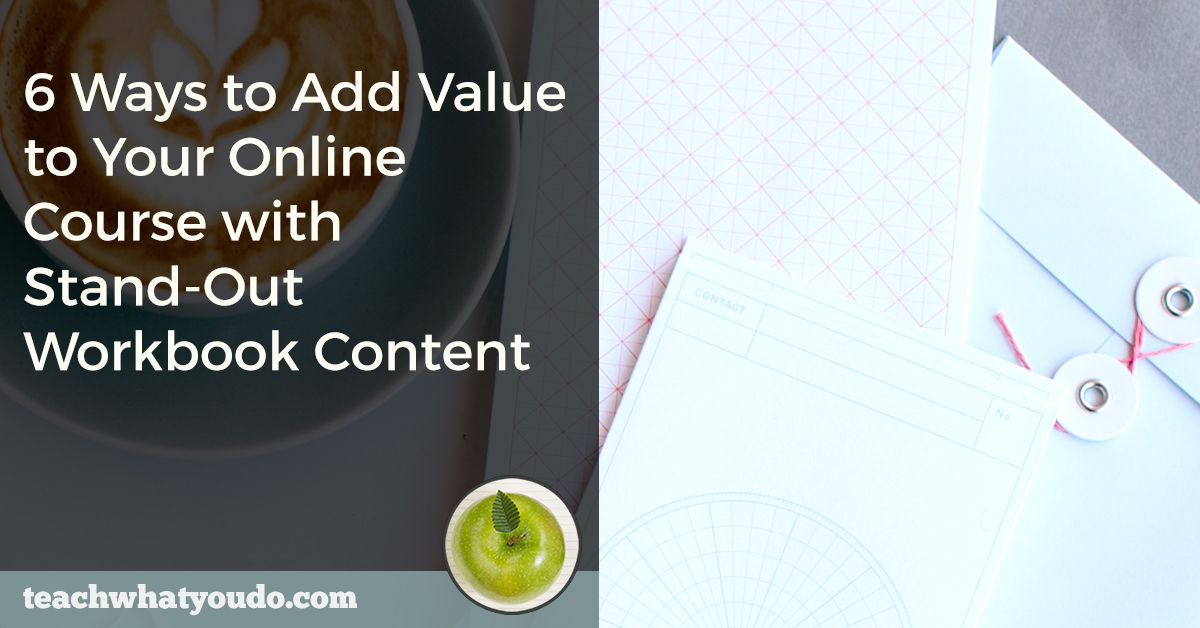 When you're deciding on whether to include a workbook and what to put into it, always make sure you're giving true value. Do not include a workbook because you think you should, but because your students will be able to better execute their own work with it.
Here are 6 types of content that you might put into a workbook.
1. Key Takeaways
Enumerate key lesson takeaways. Two options for presentation are:
In a list of key points. Optionally add one or two sentences to elaborate on each. This approach is good for a lesson is comprised of s multiple points or steps.
As a longer text summary (like a short magazine piece) perhaps with a pull-quote or key example box. This is good for when there are one or two overarching concepts being covered in-depth within the lesson. You're not putting everything in here. Rather, it's a summary of the key concepts.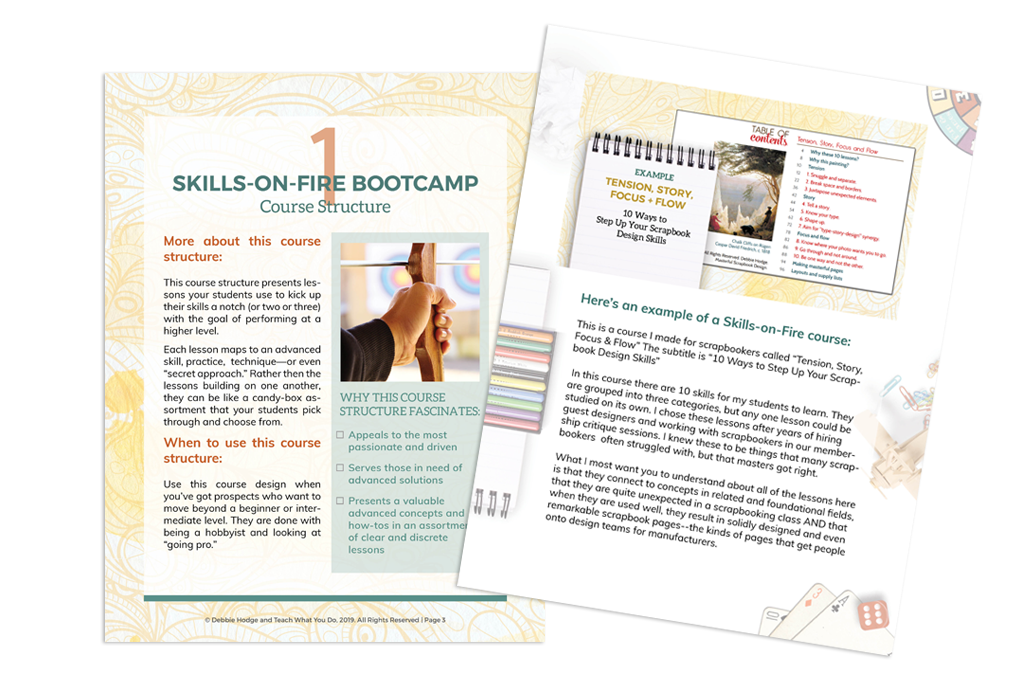 2. Checklists
When there are several elements or steps or ingredients your students need to prepare and include put them in a checklist. This works when they don't need in-depth how-to reminders.
Presentation is as a simple list with checkboxes. You might add one or two sentences to elaborate on each item.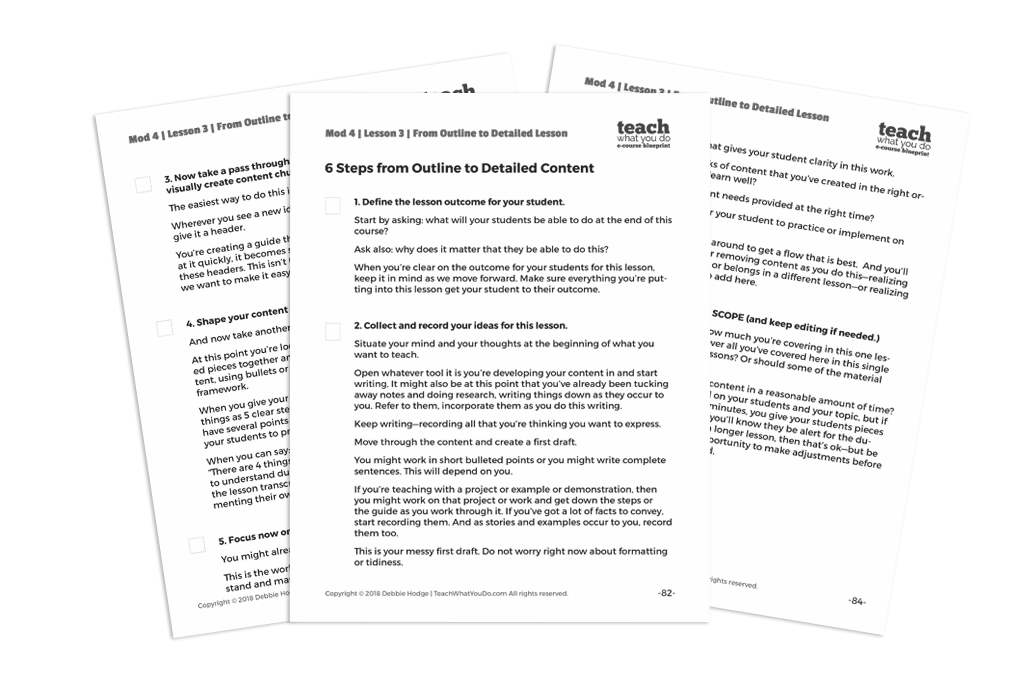 AN EXAMPLE: Here's the checklist from the eCourse Blueprint. It accompanies a lesson that presents a 6-step process for created detailed lesson content and scripts. The video lesson goes into more detail than this checklist, which is a handy guide for students to use while actually doing this work.
3. Step-by-Step How-Tos
This is the checklist expanded. Here's you'll have more detailed how-tos for each step.  You might also include illustrations or "call-out" notes.
For example in my Scrapbook Coach lessons, I presented 8 to 12 images that showed a scrapbook page in process and noted the work to be done with each.
And in 10X Launches with Ry Schwartz, he includes email templates illustrated with complete email examples and his comments on the pieces throughout.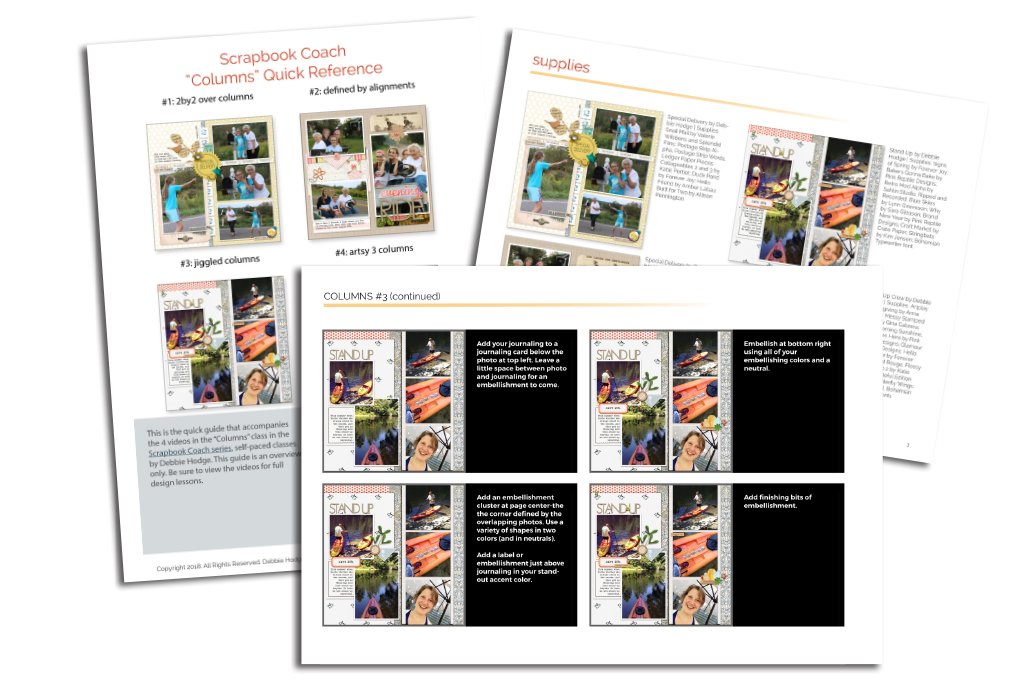 4. Supplemental Information
You might decide to teach at a conceptual level in your video lessons and then add the nitty-gritty detailed steps in a workbook.
Or you might include additional stories or in-depth case studies here.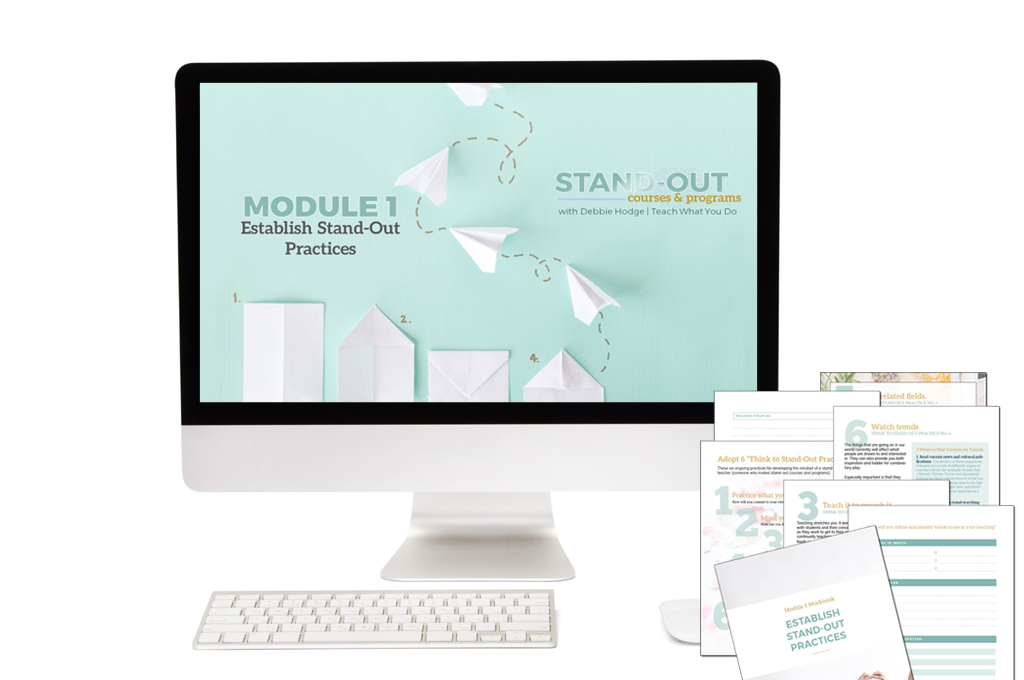 5. Decision-Making Frameworks
If your students need to choose a software tool or an artistic ingredient or way forward in a coached situation, break down the choices for them.
Present key features or aspects to evaluate. Include pros, cons, and best usage situations. Perhaps pricing or rules or best combos. It depends on what they are choosing.
You might present this in a grid or list or decision tree–whatever form makes the most sense. We share a comprehensive table in the eCourse Blueprint to help students choose a classroom platform. In scrapbooking courses we provide visual guides for choosing patterned papers or colors or fonts.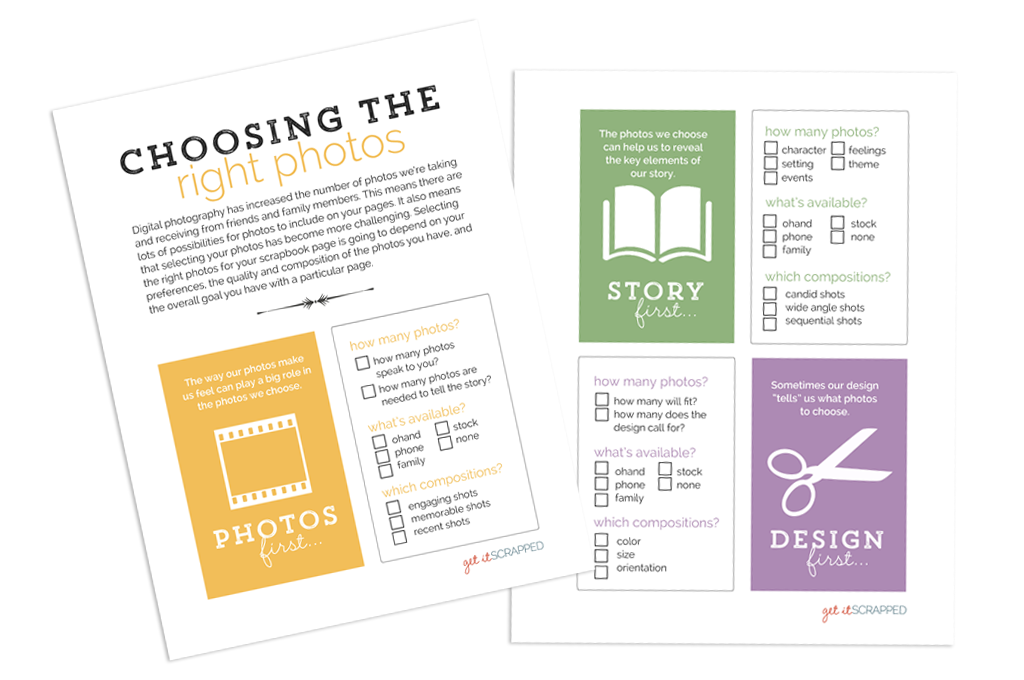 6. Guided Work Prompts  
Map out the work your students need to do for the lesson they've just completed. Include prompts and journaling or notes areas as they apply to this work.
Much of the work I'm teaching my students at Teach What You Do requires thinking through a detailed set of evaluations and decisions and prompted guides are useful for this.
If you're going to price your course, you'll need to work through value offered, competitor pricing, the offer stack, your own budget and more. Making branding choices also requires thinking through multiple aspects: brand personality, colors, fonts, and imagery.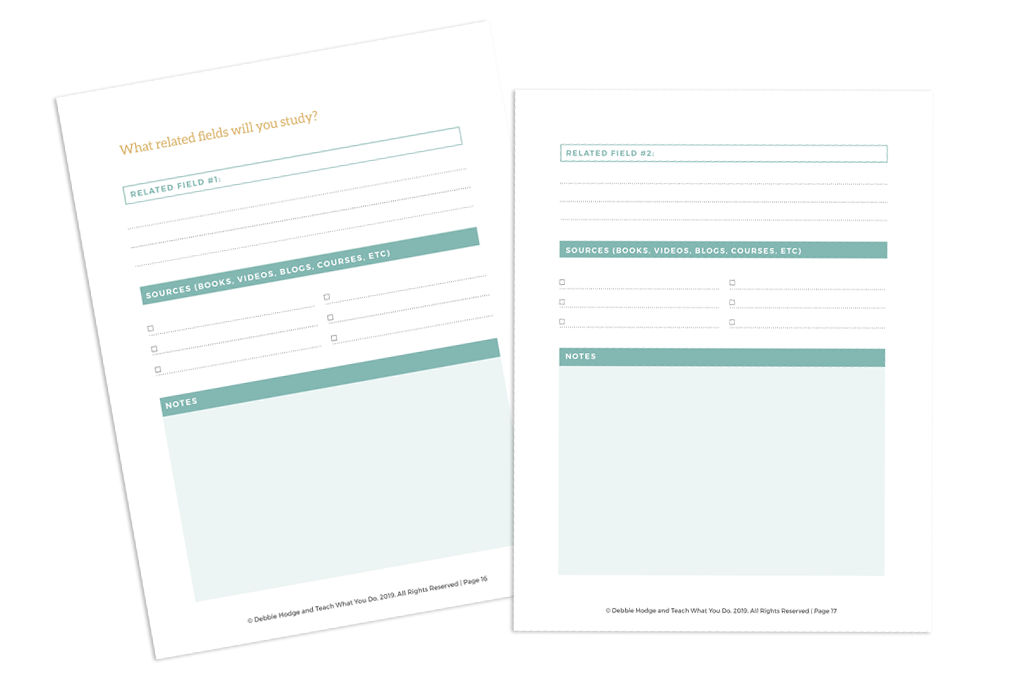 That's it. You've now seen 6 types of content you can include in your teaching workbooks:
1. Key Takeaways
2. Checklists
3. Step-by-Step How-Tos
4. Supplemental Information
5. Decision-Making Frameworks
6. Guided Work Prompts
Be careful to avoid workbooks that don't offer value or that generate extra work that's not really needed.
Instead, choose what most supports your students and enables them to move forward efficiently and well.
Download your bonus design guide.
Click here to download our pdf guide for designing workbooks: teachwhatyoudo.com/workbooks